Aloe vera juice (1000 ml)
Product.Nr.: 12007
EUR 21,90 - EUR 23,90
incl. 20 % VAT
1 Liter / EUR 23,90 pro Liter
Discount
Quantity
Single price
pro Liter
1-5

EUR 23,90

EUR 23,90

>= 6

-8 %

EUR 21,90

EUR 21,90
Sofort versandfähig, ausreichende Stückzahl

weight 1,3 kg
---
---
There are no reviews for this product
product description
Quantity: 1000 ml

99.80% of fresh-plant juice with vitamin C derived from the filet leaves of the Aloe Vera plant, which are planted and harvested under controlled organic cultivation.

Only the fresh leaves and only the inner fillets (by filleting) are used for the recovery of Aloe Vera juice. The aloe vera leaves are peeled by hand, only the aloin-free above-ground parts of the plant are pressed directly after the harvest.

The pressing itself is carried out as cold pressing, the transparent gel of the leaves being obtained as fresh plant juice. The juice is bottled with the addition of natural preservatives.

In order not to destroy the active plant enzymes and ingredients, the juice is not pasteurized!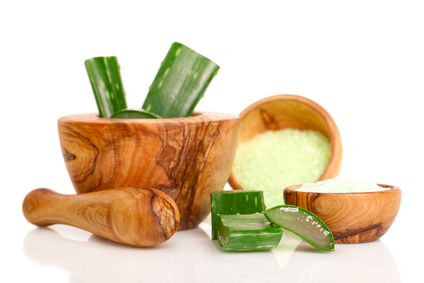 Main features of our organic aloe vera juice

- No re-dilution from powder or liquid concentrate, without addition of water, no addition of thickener (eg: xanthanum)

- Without chemical preservatives (such as sodium benzoate or potassium sorbate)

- Natural preservation with vitamin C and citric acid as an antioxidant

- Controlled biological cultivationIn mixed cultures in Brazil - awarded with the organic certificate

- Durability: The aloevera juice is stable for at least 12 months!
For more infos (see downloads)
Customers also purchased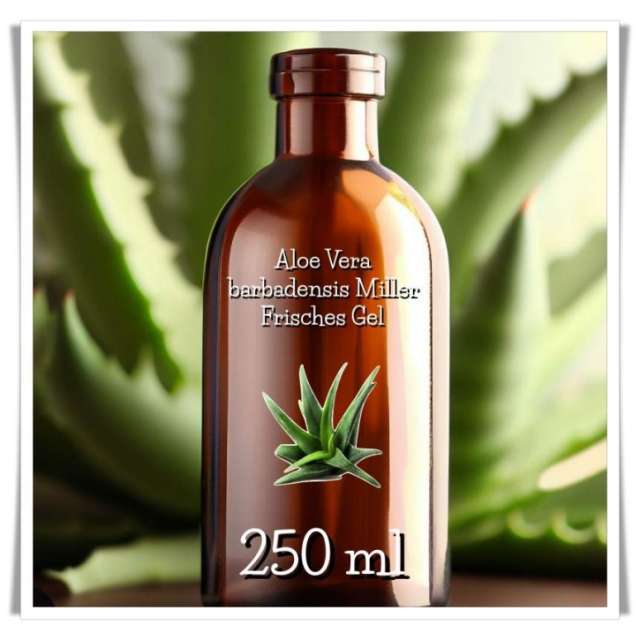 EUR 28,00
EUR 11,20 pro 100 Milliliter
incl. 20 % VAT excl. shipping costs
EUR 16,00
EUR 8,00 pro 100 Milliliter
incl. 20 % VAT excl. shipping costs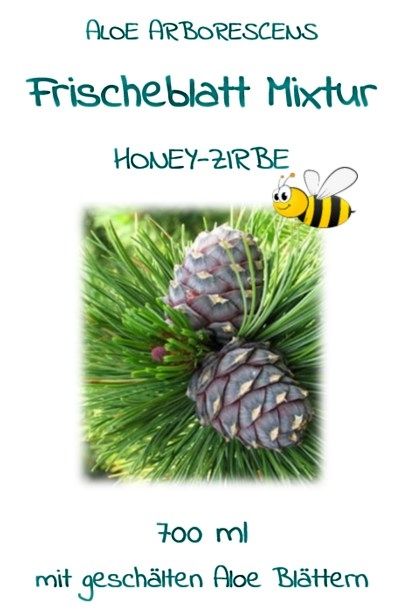 EUR 49,00
EUR 70,00 pro Liter
incl. 20 % VAT excl. shipping costs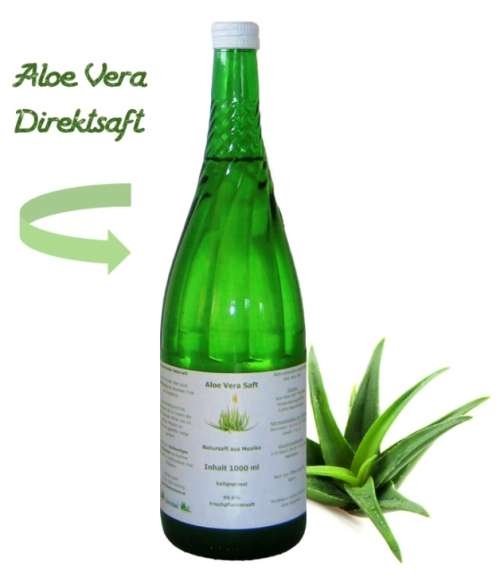 EUR 25,00
EUR 25,00 pro Liter
incl. 20 % VAT excl. shipping costs
Reviews
*
Only reviews that were submitted by buyers who bought the product in this shop receive the addition "Verified Purchase". more