Aronia juice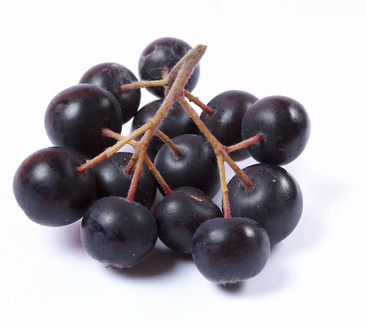 Aronia juice
Our Aronia juice is a 100% fresh juice of the aroniaberries and is getting gently pressen with the newest technology and filled without additives in bottles. The cultivation as well as the production and the filling takes place in Austria. The aronia juice is a 100% direct-juice which is preserved by pasteurization (heat treatment by heating).
It is, therefore, a natural product in its purest form, with no further additives added!
The taste of the aronia-berries has a dry, slightly bitter taste. Due to its naturalness, the juice is characterized by many effective plant supplements, vitamins, minerals and trace elements, and it is an excellent, natural food supplement that effectively protects the cells against oxidative stress.
As a literature regarding the effect of the ingredients, we recommend you
Aronia - Die Powerbeere aus der Eiszeit
von Walter Binder
with the subtitle "Science discovered biovital substances of a small miracle"
This book can also be ordered on our Onlineshop!