Aloe Mixture (Pater Zago)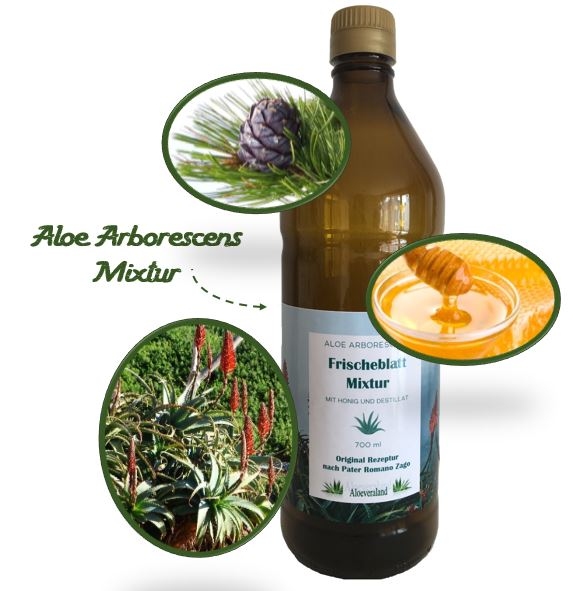 Aloe fresh leaves mixture with honey and distillate

A fresh-leaf mixture according to the original recipe of Father Romano Zago (from Brazil), which has been concerned, among other things, with the effect of the Aloe Vera plant on the human body and thereby has created his own composition with various substances (Aloe Vera, honey and distillate).

Father Romano Zago has studied the Aloe Vera plant to offer the people of Brazil an alternative to expensive drugs.

A detailed description of the recipes and the effects can be found in the book of Father Romano Zago on our online page in the area recommended literature (only in german language available)!