Fresh gel from aloe leaves
You can order fresh aloe vera gel made from the organic leaves of the Aloe barbardensis miller plant.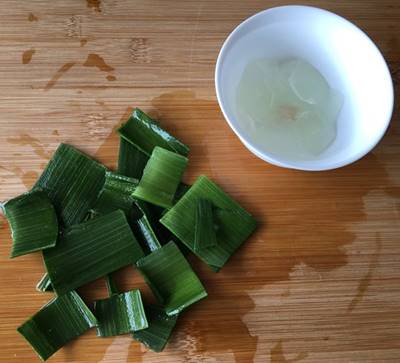 Natural and pure aloe gel from the inside of the aloe leaf from the peeled leaves. The preparation takes place after ordering without any additives. Only the pure aloe gel is mixed and filled into 250 ml bottles.

The shelf life of this natural product is max. 7-8 days, as it does not contain any consumables. Only the leaf gel that has been thoroughly cleaned beforehand is used.

Fresh & pure gel - without preservation!

Use: as a base substance for the preparation of creams, lotions etc. or simply for application on the skin or in the hair. The filling takes place in 250 ml bottles and is sent chilled with cooling elements!