Aloe vera juice (natural) - glasbottle (1000 ml)
EUR 21,00 - EUR 22,00
incl. 20 % VAT excl. shipping costs
Discount
| Quantity | Single price | Saving | pro |
| --- | --- | --- | --- |
| 1-5 | EUR 22,00 | | EUR 22,00 |
| >= 6 | EUR 21,00 | -4.5 % | EUR 21,00 |
Product.Nr. 12090
weight 1,90 KG
Aloe vera juice (natural) - glasbottle (1000 ml)
Quantity: 1000 ml


Cold pressed natural juice (99,6% Aloe Vera) from the fresh leaf by hand peeling the aloin-free parts of the aloe plant with only minimal addition of preservatives.

This gives you a natural drink, which is rich in enzymes, minerals and vitamins. Since it is a direct juice without the addition of aromas, the natural taste of the Aloe Vera remains intact.

In contrast to pasteurized products (= preserving by heating), the important ingredients are retained during cold pressing and are not lost.

For the preparation, the transparent gel is pressed inside the sheet, filtered and preserved with little addition of preservatives.

The juice is bottled in high-quality glass bottles with screw cap and a volume of 1000 ml.

Durability: at least 18 months.

After opening, however, it should be consumed within one month and stored in a cool place.

Ingredients: 99,96 % Aloe Vera linné, potassium sorbate 0,04 %


***

Cultivation and production in Mexico:

Only the fresh leaves and only the inner fillets (by filleting) are used for the recovery of Aloe Vera juice. The aloe vera leaves are peeled by hand, only the aloin-free above-ground parts of the plant are pressed directly after the harvest.

The pressing itself takes place as cold pressing, whereby the transparent gel of the leaves as fresh plant juice. The juice is bottled with the addition of low preservatives.

In order not to destroy active plant enzymes and the ingredients, the juice is not pasteurized!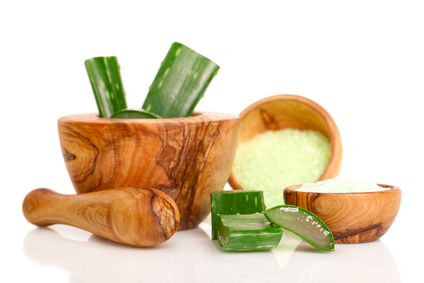 Customers also bought